Admission open for Health & Fitness Certification course – April2012 Batch
HEALTH & FITNESS INSTRUCTORS COURSE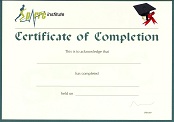 SPARRC Institute brings a six days weekend Classes on HEALTH & FITNESS INSTRUCTORS COURSE by Sports Medicine Specialist
DR. KANNAN PUGAZHENDI. MBBS, MSM (AUS),  ACSM
It's a unique program for Gym Trainers, Physiotherapists, Heath professionals and Fitness enthusiasts. This course comprises of both Theory & Practical classes on Fitness Training. Dr.Kannan will be giving lectures on the subject to explain the benefit from his ocean of knowledge.
The Theory Program will consist of:
• The skeletal system
• The muscular system
• The nervous system
• Kinesiology
• Cardio-pulmonary system
• Respiratory system
• Exercise physiology
• Fitness testing
• Methodology of exercise
• Injuries and healing
The Practical Program will consist of:
• Weight training
• Cardio workout
• Exercise Programme designing
Date : 14th April 2012
Duration : 3 Weekends
Timing : 9.00 a.m. to 4.00 p.m. (Lunch will not be provided)
Fees : Rs. 10,000/-
Venue : No.311/122A, New Manickam Avenue, Off T.T.K. road,
Alwarpet, Chennai-18.
Contact Details: 044 43009213, 044 32911774, 9790944607, 9840637705
email:sparrc@gmail.com