Swiss Ball Workshop
Take Your Core Training To The Next Level
DID YOU KNOW?  That the Swiss ball is a wonderful fitness tool and is inexpensive when compared to other exercise equipments.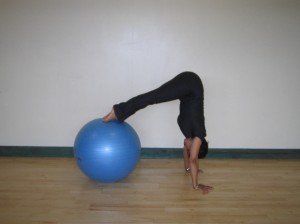 Combine the integrity and stability of the step platform with the mobility and versatility of the fitball and achieve the ultimate training regime.
Dr. Kannan Pugazhendi will guide you through an exciting and innovative master class intertwining concepts such as cardiovascular training, strength, stability, control and balance.
This session will enable you to effectively unite and utilise two fundamental tools of exercise in order to take all your clients to a much higher level.
Aims and Objectives
Explanation of the effectiveness of combining the Swiss ball and the step in increasing intensity for standard core training exercise
Demonstrate how the step platform can assist with maintaining neutral curve with exercises that often require a specific size ball
To demonstrate new exercises that will challenge stability and strength
Contact us for further details.