Weight Loss – Delay or Denial?
Weight loss seems to elude many people today leaving one confused about their current state of delay or denial of weight loss.
Just like an automobile that requires fuel on a daily basis for its engine to run, the human body uses carbohydrate and fat as fuel, with muscle as its engine to perform daily activities. Some automobiles switch from diesel to petrol based on the distance of travel.  Similarly while exercising, the body uses carbohydrate as fuel for the first 30 mins and switches to fat once the carbohydrate stores have been exhausted.  At times an automobile doesn't require refueling on a daily basis and can run on fuel that is carried over from the previous day.  When people starve or skip meals in an effort to lose weight the energy resources are converted to fat and is stored to ensure sufficient energy availability to the body.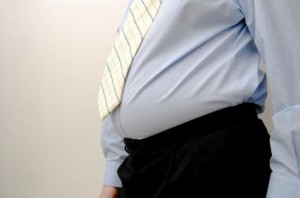 People wanting to lose weight is akin to a car devoid of an engine but fueled regularly. Starvation causes loss of muscle mass, the engine of our body, leading to more complications and making the weight loosing process more difficult.
An automobile runs smooth and efficiently only when its engine is tuned to reach it demands when worked on a daily basis.  The muscles of our body need such activity to perform well.  Strength and endurance training of muscles keep them to in good shape to carry out daily activities without being injured.  An idle automobile doesn't feel the same as one that is fueled and used regularly.  The muscles of our body need daily activity in the form of strength and endurance exercises to feel nourished and to perform all functional activities on a daily basis thereby ensuring a consistent performance in fat mobilisation leading to weight loss.
Are you Obese? leave the worry to us. Our approach is entirely different, we don't recommend shortcut unhealthy routes like Liposuction or Drgus, our model is based on workouts and special Training along with the Diet chart – program designed by our Dr Kannan Pugazendhi. See the results for yourself one of our Vijay TV OlliFame Fame Mr Bala's result in just 3 months: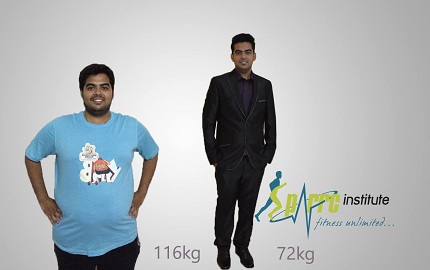 Contact Us for further Details