Physiotherapy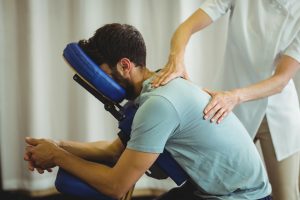 Physiotherapy incorporates a number of different treatment techniques to provide a holistic approach to both injury prevention and cure.
You will receive physiotherapy from a state registered Physiotherapist with rich experience in the treatment of musculoskeletal conditions from chronic low back pain to sports injuries and postural deficits.
We are proud to be the largest team of Physiotherapists of over 200 professionals working together.
The main treatment techniques used are:
Sparrc Trigger Point Therapy
Involves the use of subtle tissue movement and manipulation to facilitate the release of tissue tension which can lead to shifts in alignment and position of joints. This is applied using gentle warming and stretching of the tissues using the therapist's hands to target problem areas.
Joint Mobilisation
Mobilisation of stiff vertebrae in the spine as well as the peripheral joints to improve alignment and posture for the relief of skeletal pain.
Exercise Therapy
Establishment of structured exercise programmes to help the client to maintain changes made during treatment sessions. Physiotherapy can also help advice you on improvements in ergonomic and occupational postures to prevent future injuries.