Sparrc = Clinic with Humanitarian Touch says businessman Mr Anil Bafna
Dear Doctor KANNAN Pugazhendi & Team Sparrc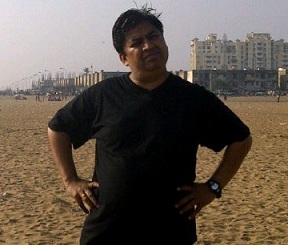 It was pleasure Knowing you thru my Friend Mr Rajesh Bohra (who was Treated by ur team at Poes garden branch)
I had oppurtunity to meet Dr KANNAN on 1st Aug 12 for my Mother ( Mrs. Kamala Bai aged 68 ) for Severe Back problem at TTK Road clinic. After the Assessments by Dr she was advised for Vitamin D3 test which resulted on Lower Vitamins & also for Physiotherapy. She started Therapy at Sparrc FAMES & on completion of 2 sessisions she was advised for an review with you at Annanagar clinic on 3rd Aug. Now on Reports of Test made she's been Advised by you for supplementary Medicines to improve her Vitamin Levels is appreciated in Large.
Dear Dr, My mother had been at FAMES clinic for Therapy & understood that she's been taken care well by the all Therapist there, specially by Ms Arthi.
We are at Midst of the Treatment & feel well satisfied by every Move taken by You & Your Team. We wish u & all Team members to be Well Focused by the Humanitarian Touch u give while being at ur centers & also wish that be continiously compassionate towards the works carried out. I have already advised few friends & relatives of mine to visit u for their Treatments.
In this Modern life while most other Doctors recommends for unwanted tests & later suggest for surgery which actually Disturbs the Mental fitness of the persons life, but you seem to be different here, really appreciate your social responsibility. Dear Team I continue to support u all for any well being of the social cause u all render & feel free to call upon any purpose for same.
With Warm Regards.
Director JAINGROUPS
Anil Bafna