PEMF THERAPY
I always wondered what are the benefits of  PEMF  THERAPY session , when i think about PEMF what does it stand for ? well PEMF stands for (Pulsed Electro Magnetic Field Therapy) .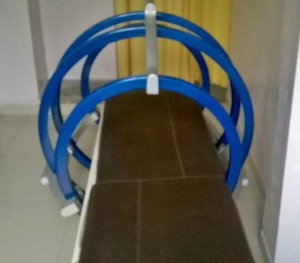 what does it do ?
It uses ultra – low intensity , extremely low frequency electro- magnetic fields. The Electromagnetic field is a highly homogeneous field where the patient is treated in a totally non – invasive manner.
Who make use of  PEMF THERAPY ?
Individual who has lots of stress this helps in stress management, it helps in overcoming sleep disorders/ Insomania. It treats patients with neuro related problems such as cerebral palsy, Perkinson's disease, Stroke, Multiple Sclerosis. Also aids in curing Rheumatoid Arthritis, Osteo Arthritis, Fractures, spondylolysis.
Benefits of    PEMF THERAPY  ?
It is longer lasting therapeutic  benefit post therapy, It improves lifestyle . Helps in pain relief especially in de- generative conditions & inflammatory joint diseases. It reduces drug regimen. Supports multi – focal therapy bringing down overall recovery period significantly.
How does PEMF THERAPY work ?
It increases oxygen uptake in cells, improves peripheral blood circulation, improves uptake of drugs, Promotes collagen formation ( especially sports injuries, soft tissue injuries and wounds) , It also promotes Osteogenesis and reduces Osteoclastic activity.
Reviewed by : shravan kumar Ravindran