Healing Impulse Through Moving a Form
Indian Institute of Sports Medicine – IISM presents a groundbreaking, first time ever workshop!
A special workshop during a special month when
Chennai
is bubbling with Cultural activities,we in SPARRC – IISM are planning to organise a workshop.Modern science is attesting to the importance of human movement as an integral part of a healthy lifestyle. Now how about adding some style and integrated movement into your modern life, and testing if it makes you feel more human? Enter Spacial Dynamics.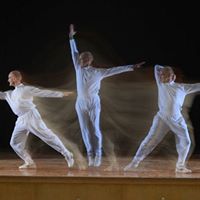 Everything you do, think, or create begins with a change of your space. Space is the hidden catalyst of all movement and change. It teaches how to optimize that relationship and break the patterns of old behaviors of movement. Thought, intention, and the human body are interconnected through space. We learn to give this surrounding space direction and dynamic. We then move with enhanced ease, grace, aesthetics, and awareness
This is an unique event planned with an intention to bring the importance of movement as a tool in therapy.
 Special features of this workshop:
1.Our traditional Martial art- Kalari Payattu -An ancient traditional art learnt more as a defence has many aspects in its sphere. Dr.Kannan Pugazhendi has learnt this art, understood its deeper connection to the body healing and has been using it as a tool for therapy.
2. Yoga -Yoga is a way for the union of body, mind and spirit.The therapeutic aspect of healing through Yoga will be shared by Mrs.Saraswati Vasudevan, Founder Director of Yoga vahini
3. First time in India Working through Movement Spacial Dynamics-Activity can either deplete or invigorate. Spacial Dynamics teaches how to avoid movements that drain and cause strain, in order to move towards greater strength and revitalization.This is conducted by Christina Sophia Spitta, MD
General Practitioner, Spacial Dynamics® Movement Therapist and Trainer, Spacial Dynamics Movement Therapist Spacial Dynamics Trainer.
 4. Bothmer Gymnastics – A special way of training the will in children ,particularly in the age group above 8 yrs.This will be shared by Mrs Karuna Guruprasad -Bothmer Gymnast, The love for play and search for a meaningful Physical Education program as a teacher led to an encounter with Bothmer Gymnastics as a turning point. Trained for the last 4 years with Mr Dan Freeman from Newzealand (A Bothmer Gymnast, teacher and trainer with over 40 years of experience) and became the first person in India to receive a graduation certification in the same.
Date – Jan 5th , 6th 2019
Time – 9 am
Please contact 965 965 0000 to register.