Fitness Camp For Kids April-May2012
Life is a game …. PLAY IT. Be sporty and get sportive this summer with us …
Sparrc Institute is now offering a summer Fitness camp for kids taught by Certified Fitness Advisors.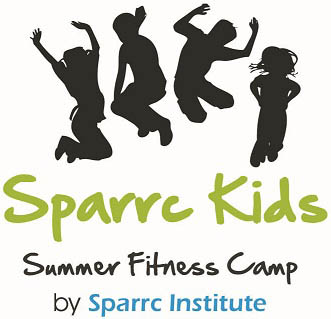 What to expect?
SPORTS COACHING – Athletics, Cricket, Foot Ball, Volley ball.
GROUP ACTIVITY – Yoga, Swiss Ball, Kalaripayattu, Aerobics & Gymnastics.
SPORTS SPECIFIC ACTIVITY – Agility, Flexibility, Coordination, Proprioception, Muscle Strength and Cardio Vascular Endurance.
Musculo skeletal screening with video analysis of movements will be done too and to top it all there is a little something for parents on Nutrition for kids and sport selection guidelines.
DID YOU KNOW???

Physical activity can increase body's ability to fight disease & improve immunity!
Strengthens the entire cardiovascular system
Helps your child feel fitter and more energized as their body's ability to sweat more & detoxify
Develops children's self esteem and confidence
Active children have improved memory as a result of better brain function
Decreases anxiety, reduces exam stress, improves mood & quality of sleep.
SPARRC provides the fitness to accomplish these facts!!!
Batch 1   :  April 16th to April 30th Timings – 6.30 am-8.30am
Batch 2   : May 2nd to May 16th Timings – 4.30 pm-6.30 pm
Age :   6 – 9 years  &  10 – 14 years
Fees :  Rs. 2500/-
Venue :  SPARRC Institute – Anna Nagar, TTK Road, Coimbatore.
Contact Numbers  :  Anna Nagar    – 044-42170256/9790944609,
TTK Road  – 044-43009213/32911774/9790944607
Coimbatore  – 0422-4369612/9677123775
Email:Sparrc@gmail.com