Spice up your career….unique program for Gym Trainers, Physiotherapists, Health professionals & Fitness enthusiasts….Job assistance will be provided for selected professionals
SCHFP – Sparrc Institute Certified Health & Fitness Professional is a week end program specially tailored for health professionals.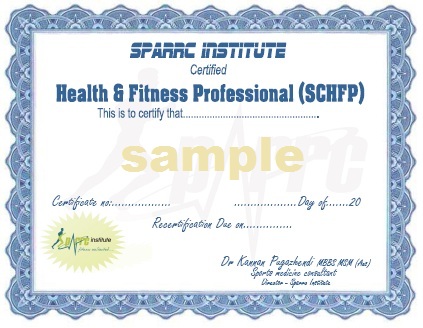 SCHFP is a six days weekend Classes on HEALTH & FITNESS designed by Sports Medicine Specialist  DR. KANNAN PUGAZHENDI. MBBS, MSM (AUS)  ACSM.
This course comprises of both Theory & Practical classes on Fitness Training. Dr Kannan will be giving lectures on the subject to explain the benefit from his ocean of knowledge.
The Theory Program will consist of: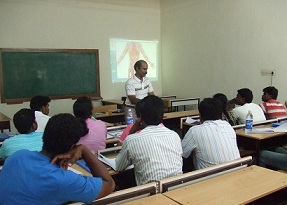 The Skeletal System
The Muscular System
The Nervous System
Kinesiology
Cardio-Pulmonary system
Respiratory system
Exercise Physiology
Fitness Testing
Methodology of Exercise
Injuries and Healing
The Practical Program will consist of:
Weight training
Cardio workout
Exercise Program designing