Sparrc Certified Health & Fitness Professional – Chennai January 2016
  Spice up your career….unique program for Gym Trainers, Physiotherapists, Health professionals & Fitness enthusiasts….Job assistance will be provided for selected professionals
SCHFP – Sparrc Institute Certified Health & Fitness Professional is a week end program specially tailored for health professionals
SCHFP: SPARRC Institute brings a six days weekend Classes on HEALTH & FITNESS INSTRUCTORS COURSE by Sports Medicine Specialist DR. KANNAN PUGAZHENDI. MBBS, MSM (AUS). ACSM. It's a unique program for Gym Trainers, Physiotherapists, Heath professionals and Fitness enthusiasts. This course comprises of both Theory & Practical classes on Fitness Training. Dr.Kannan will be giving lectures on the subject to explain the benefit from his ocean of knowledge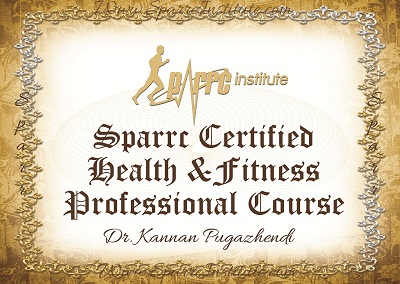 .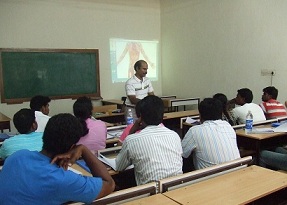 The Skeletal System
The Muscular System
The Nervous System
Kinesiology
Cardio-Pulmonary system
Respiratory system
Exercise Physiology
Fitness Testing
Methodology of Exercise
Injuries and Healing
And the Practical Program covers topic like: Weight training , Cardio workout, Exercise Program designing & more
Duration   : Four Weekends Starting from January 2nd and 3rd, 9th and 10th, 16th and 17th, 23rd and 24th  2016.
Course Fee             : 15000/-
Venue                     : SPARRC institute , Plot no 936, door no 116, 6th Avenue, Anna nagar, Chennai – 600040.
Contact Nos           : 9790944609, 9677211334
Email                      : sparrc@gmail.com
Timing                    : 9.00am to 4.00pm
Course Content      : The Skeletal System, The Muscular System, The Nervous System,                       
                    Kinesiology, Cardio-Pulmonary system,  Respiratory system,
                    Exercise Physiology, Fitness   Testing,  Methodology of Exercise,
                    Injuries and Healing, Risk Stratification,  Circuit Training,
                    Anatomy, Move to Music (Aerobics).