Workshop on Functional Training – Chennai September Batch
Do you know Functional training exercises FREE  you from OCCUPATIONAL induced INJURY.
Do you know Functional training exercises are BENEFICIAL to anyone, be it a HOMEMAKER or a CEO.
Hey there , let's get FUNCTIONALLY  FIT!!!
Dr.Kannan Pugazhendi, renowned Sports Physician is conducting this workshop to share with you more than 1000 different exercises designed to efficiently train our muscles to work together in accordance with each other thereby making our daily physical demands seem effortless and easy.
What is Functional Training?
It is essential for an orchestra to create a symphony that each instrument has to participate at the optimal movement for a successful performance. If the musical instruments are trying separately and never brought together until the performance it would result in an absolute failure. Like the musical instruments,individual muscles are trained without considering their participation in a sequence of movements and expect them to enter and exit at the right moment. Without any  functional training put each muscle participating in a sequence of movement patterns to engage at the right time to contribute their part and exit wherever, their participation may be detrimental to the achievement of the movement effectively and efficiently.
Functional Training is an effective and efficient participation of a muscle in a movement sequence optimally to ensure that they enter and exit at the right time for a smooth,fluid,Co ordinated movement with least effort. Here the movements are not isolated,here it is a sequential series of movements.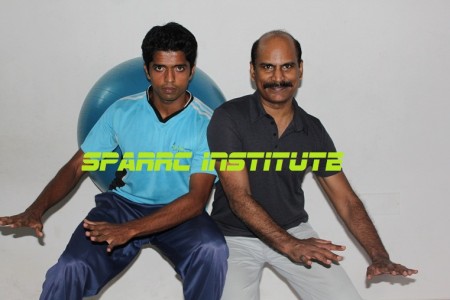 How is the functional training assessment useful?
The Functional Training assessment is basically to know whether the individual is capable of bringing the contraction of a muscle as expected at the right time and not to continue to use it further to make the successful effective movement.
About Dr.Kannan Pugazhendi and Functional Training
Dr.Kannan Pugazhendi, Sports Medicine Physician,trains international and national level athletes using Functional Training for achieving their demand of their sport and he has been regularly transferring his knowledge to Recreational athletes, Fitness enthusiasts for optimizing their performance of movement and preventing injuries.
Who can join this workshop
Fitness trainers
Fitness enthusiasts
Physiotherapists
Doctors
Date: 19th and 20th of September.
Venue: SPARRC Institute, No4/17 , 1st street,  Kasthuri estate,Alwarpet, Chennai – 18.
Contact:  9884094743 or visit our website www.sparrcinstitute.com
Last date for Registration: 10th of September 
Eligibility: Fitness enthusiasts, Physiotherapists, Fitness trainers, Coaches.
Course fee: Rs.5,000 per head
Early bird offer of Rs.4000 per head for those who register on or before the 31st of August.
Email: Sparrc@gmail.com