Depressed by the shooting pain on both my knees
TESTIMONIAL

Testimonial of Chrompet Client Mrs.V. Seethalakshmi 64/F, who took treatment for her B/L knee pain which she had for the past 5 years and difficulty in walking. She is currently doing Rehabilitation with us.
"I was very much disturbed and depressed by the shooting pain on both my knees which was for 5 years and when I couldn't walk properly, I was unable to focus on my routine work. When I was searching for a solution for it, my principal Gayathri Ramachandran of Natesan Vidyasala immediately arranged an appointment with Dr. Pugazhendi of Sparrc Institute. This was recommended by her brother-in-law Mr. Lakshmi Narayanan. For a few days I was given physiotherapy in the form of trigger points. I never knew that I have so many people around me to guide me to a brighter future until I entered the Sparrc Institute.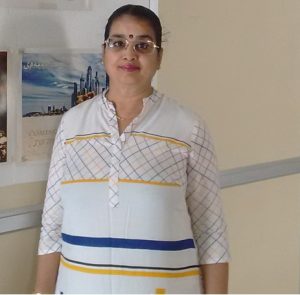 In this Institute the instructors have the habit of giving warm welcome to all with vigour, freshness, enthusiasm and broad smile. This created a positive vibration and a resolve in me that I should be more responsible in doing the exercises regularly and should not be a slave to negative thoughts.
With the encouragement given by them, I slowly improved and now I am free from my own thought traffic. Each and every exercise taught by them and practicing the same brings a new life into me. Anything which is perceived by me as impossible could certainly be made possible by Ananthi one of the Physiotherapists. Everyone in the institute gives me the hope that I will be fine. It gives me strength and support to get out of the nutshell.
Now I am able to walk straight and still continuing the exercises in the institute. With honesty and earnest attempt and under the guidance of the instructors I have the gratitude for Life. My thanks and regards to the principle of Sri Natesan Vidyasala and Mr. Lakshmi Narayanan. I heartily thank the whole team of physiotherapists of Dr. Pugazhendi for their wonderful service and noble cause. I salute the entire team for their cooperative work and growth".
– Mrs.Seethalakshmi