Myofascial Trigger Point Release workshop "Opportunity to learn our Magical Touch Therapy"
Dr Kannan Pugazhendi's SPARRC Institute has once again opened their doors to all who has thirst for knowledge The commonly heard 'Magical Therapeutic Wonders' of Myofascial Trigger Point Release is taught in a 3 weekend workshop to empower the capacity of today's physiotherapist to work wonders, with just their hands, keeping the use of modern machinery minimal. As it is always said, the things we have been searching for are mostly right under our nose. Myofascial Trigger Point Release can be learnt on home ground itself and not necessarily overseas.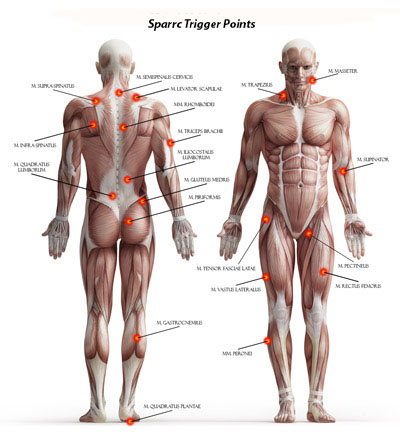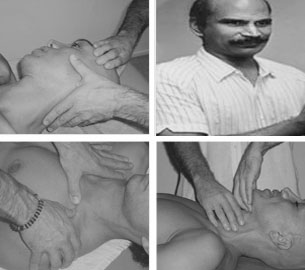 "Myofascial Trigger Point Release can be used to treat conditions such as osteoarthritis, rheumatoid arthritis, upper cross syndrome, lower cross syndrome etc" So what are you waiting for? Enroll now to be become part of a group of elite & skilled therapists @ reasonable cost
4Days-  Myofascial Trigger Release Technique
Proposed Dates:- September 12- 15, 2013
Timings:- 9:00AM to 6:00PM (Regd. at 8.00AM) (4 Days, 36 contact hrs.)
Venue:- SPARRC INSTITUTE, 813, Mount Road, Chennai-600002
Fee:- Rs. 10,000/- ( Early bird offer if registered before August 31, 2013)
Spot Registration- Rs.12,000/- For 4 Days
(Lunch not included).
All Fee inclusive of: Tuition fee, Certificate of 36 Credit hours for 4 days with transcript; Study material.
Total Seats:- 40
Resource person:- Dr. Kannan Pughazhendi, M.B.B.S., MSM(Aus).
Eligibility:- The applicant should be a Physiotherapist (Final year / Intern /BPT/MPT/PhD). There is no pre-requisite in terms of manual therapy experience. The program offers a high level of information and clinical expertise, provided to all participants regardless of previous clinical experience and knowledge.
To reserve seat :- Please deposit the following: A)  Registration fee of Rs. 5000/- However, if we do not / can't offer a seat or if the course is cancelled / postponed because of any reason, your full money Rs. 5000/-  will be refunded back (Remaining fee of Rs. 5000/- to be deposited after confirmation of your seat).
Please Note: Fee paid will be refunded back, only, if we do not / can't offer a seat or if the course is cancelled / postponed because of any reason.
Mode of Payment Accepted: By Cheque, By Cash , By Demand Draft
Learning Outcomes:- The Trigger Points or Muscle knots are much more than being described as hyperirritable sport in skeletal muscles and the skill involved in its identification as a nodule or band in the muscle will be taught. The Trigger Points are painful when pressed and cause a shortening of muscle fibers and have a special property called referred pain which means that a trigger point in one muscle can create pain in another area.
All participants will gain an understanding of Myofascial Trigger Release Technique.They will have the necessary guidelines to apply. As with all manual techniques, handling skills are very important, when indicated, and at the end of the program, the true professional will be able to further develop this new field of Myofascial Trigger Release. The most important outcome is that patients will benefit the most from this approach.In the application of soft tissue manipulation, Physiotherapists acknowledge that contraindications to treatment exist and should be respected at all times.
During assessment the therapist will be taught how to identify Trigger Points in the muscles. The clinical signs and symptoms for each Myofascial Trigger Points will be discussed in detail to understand the Myofascial Pain Syndromes. Utilizing his/her knowledge of muscle anatomy, a well-developed sense of tissue tension and clinical reasoning,the therapist understands the application of Trigger Release Technique.
Course Requirements:- Wear loose, comfortable clothing (with long hair pulled back); Please note that items like receipt of your payment admit card, study material will be given at the venue during the course. All participants are requested to report at the above venue at approx.  8 AM on 1st day.
New dates for other courses in 2013 are available on website. Please keep yourself updated. For any other detail please feel free to call : +919790944607,.Ph – 044 43009213, 044-32911774.
For Cancellation, please  reach out to our front desk or contact sparrc@gmail.com