Kalari Training
Explore The Hidden Secrets of 9th Century Martial Art "Kalaripayattu"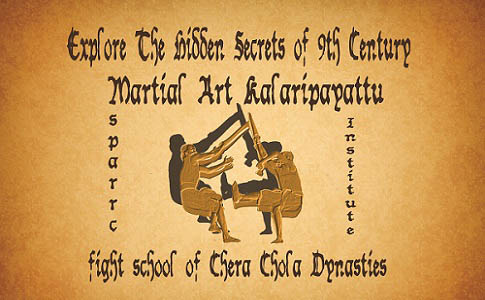 Do you know  why is Kalaripayattu is so unique?
Kalari is the only martial art that involves extensive exercises.
Below are some of the interesting facts about Kalari:
Kaalkal:
In the kalari context, it refers to kicks as well as leg-raising exercises to increase flexibility.
Kaikuthippayattu:
is a compound of kai (hand), kuthi (hit) & payattu (exercise). It consists of punches, leg moves, stretches, twists, and jumps performed in a particular sequence.  It is preceded by warm-ups or mukakattu its complexity increases from one level to another.
Chumattadi:
Chumattadi teaches how to attack & defend against multiple opponents from all sides.  This exercise should be practiced with intense speed & power.
Meipayattu:
Meipayattu concentrates on flexibility it is said to make the practitioner aggressive and increase battle awareness.
Adithada:Involves Hit & block . Unlike the exercises mentioned above, adithada requires two or more practitioners. When 1 exponent attacks, the other blocks & then counter-attacks..
Ottotharam:
Ottotharam teaches how to use attacks as a form of defense. As with adithada, it is practiced by 2 exponent but the number can be increased as the students gain experience.
Opportunity that you may never want to miss, get trained by our experts.
For training details feel free to reach out to us.