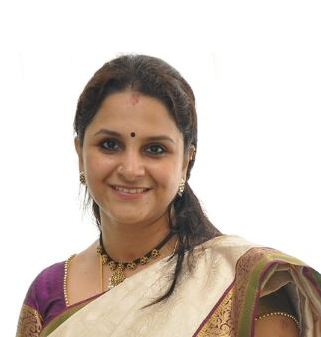 Dr.Sujatha Pugazhendi
Founder & Managing Trustee
SPARRC Institute &
IISM College of Sports & Fitness Medicine
www.sparrcinstitute.com
Sparrc@gmail.com
N0 4. VM Towers Alwarpet Street, Alwarpet,
Chennai – 600018
Skills

Bonding with Organizations, Customers and Employees.
Creating Innovative business products,
Strategic Planning  and  Execution,
Product Analysis and Development.
Introduced a trailblazing concept in the Healthcare industry

Experience

Over 12 years of running the Company successfully.
Financial growth and profitability of the company.
Branding and Operations Administration.
Establishing the business Facility as a chain all over the nation,  presently 14 branches.
Expanding horizons as educational organization – IISM COLLEGE OF  SPORTS AND FITNESS MEDICINE.
SPARRC Publication – Fitness Unlimited! Monthly Newsletter.
SPARRC Publication – Fitopedia! book (Volume 1)
Launched a new department of the company FAMES – Fitness Adaptation and Movement Education Services for  specially-abled.
Celestial Spark – Holistic healing Centre through alternative medicine.

Qualification

Master in Sports Physical Therapy
Expressive Art Therapist
Aerobic / Zumba Instructor
Reiki Practitioner
MBTI Personality Type Practitioner
Acupuncturist
Hypnotherapist

Awards
Best Entrepreneur Award in 2013 From MSME – Tamilnadu Govt.  Followed by Several Private / Public Organization Awards.

Honorary Doctorate (Doctor of Letters D.Litt) from The International Tamil University USA – 2018
A few words about me!  I was 17 when I started to work in a BPO as a mediator to communicate on business transactions between CEOs and Department heads. This opened new windows in my mind to establish my own company. It was not too long a time I worked for anyone. I started my own company soon after I married a brilliant man with a vision to touch many lives through his acquired skills to alleviate pain.
Well! Thus started a venture SPARRC institute! I wanted a flat hierarchy so that I could stay connected to understand my fellow teammate's work stress. My Good luck, I am a physical therapist who could empathize and understand pain. I believe my emotional and social intelligence helped myself and my team, mutually benefit and coexist.  My team of 200 physios are dynamic and young. They are trained and trusted to be independent decision makers in several crucial situations.
Dr. Kannan Pugazhendi, my husband and my mentor is the Director of SPARRC institute. He guides and supports the team to explore their potentials and achieve their dreams.  Together we have come a long way,  spreading our wings all over India. We have recently achieved our dream come true milestone of launching our own educational institution, Indian Institute of Sports Medicine. Dr Kannan Pugazhendi coined the term Fitness Medicine keeping in mind the need of the era to advise people for lifestyle modification and lifestyle diseases management through exercise interventions.We believe our Fitness Medicine courses would bring a great deal of difference in the way we approach diseases of inactivity. We do not limit ourselves with just this!  We have our roots anchored to several parts of rural India to serve the underprivileged through Sports and Fitness Medicine Concepts.
We would continue to affect the environment positively for upliftment of Health and Fitness for all lives.
Yours Faithfully,
Sujatha Pugazhendi
"I have no special talents. I am only passionately curious".  – Albert Einstein.